VEIU is an international online school providing distance learning Bachelor, Master and Doctorate programs to students world-wide. VEIU offers you what is expected from a leading university, the foundation and continuance of a great career. And much more: best service quality, highest attentiveness, state-of-the-art eLearning technology. VEIU is affordable and offers best value business education at an unrivaled customer friendly tuition level. With uncountable online education providers in the market, trust your heart. Trust VEIU
At VEIU, You'll be Among
the Best!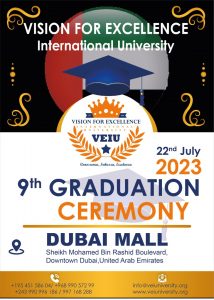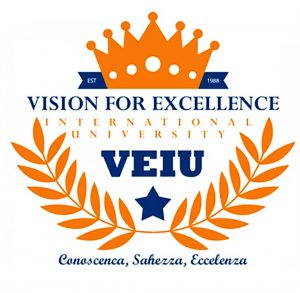 SCIENCES ECONOMIQUES ET FINANCES – Economie (avec différentes orientations) – Gestion des ressources humaines, – Développement international des affaires, – Finance (avec différentes orientations ), – Management Générale, Journalisme et
Read More »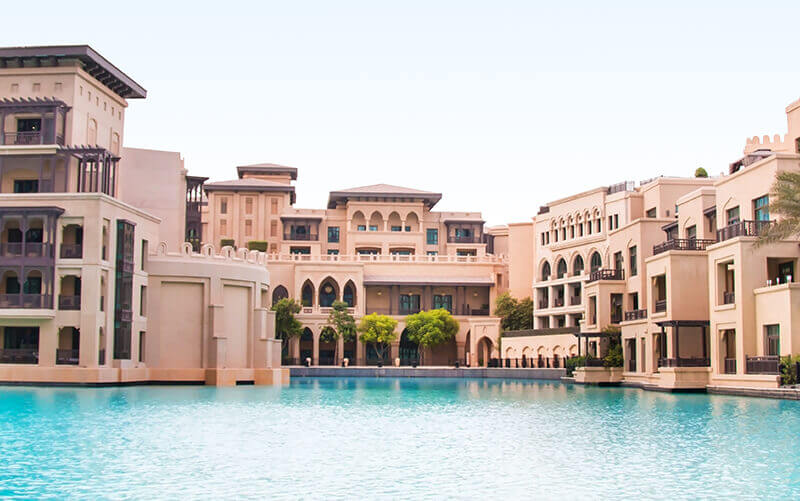 Welcome to the Vision for Excellence International University : VEIU is an international online school providing distance learning Bachelor, Master and Doctorate programs to students world-wide. VEIU offers you what is expected from a leading university
"Vision for International Excellence university ", combines socio-professional occupations with an academic course. It is made up of dedicated professionals who offer personalized follow-up. In this era of globalization, this university commands respect through the quality of these programs and qualifying training. When I joined their squad, I understood what the saying meant: it's never too late to learn. Indeed, all the actors of this prestigious university make possible an apprenticeship which may seem restrictive. The support there is diverse and rich. Open-mindedness, seriousness, adaptability make the student feel considered and valued. In doing so, it doubles the efforts to acquire learning, concepts and skills. One word, continue.
I've been studying here for four months and I can assure you that Vision for excellence Intrenational University is both excellent and Intrenational. The staff are always very helpful and kind, the lectures are great: qualified, friendly and helpful. The atmosphere is very warm, I recommend this University to everyone!
"I always wanted to pursue an advanced theological degree, but with my career as a Pastor and Teacher, I didn't think I'd be able to. When I found out about the VEIU program, it was exactly what I had been looking for. Having an all-online degree program allows me to take my education with me on the road, When I'm not behind, I have access to lectures and course materials within hours of the on-campus students. Because of this and the ease of communication between myself and my professors, I feel like I'm right there in the classroom, even if I'm on the other side of the world.
The experience at vision for excellence international university was enriching in terms of technical skills and research training. Since my course was very much research driven, I have learned a lot of basics of research and development with the help of distinguish faculties at material research laboratory. The teaching style is very much impressive in the nanotechnology and material science for sure. The teachers have taken us through numerous research papers to give an insight nanotechnology. I would say VEIU has taught me a lot of technical skills and great references to get me into the prestigious UNILAK, from which I shaped my career as per my interest VEIU university proved to be a very well executed precursor in my career growth.
Cela fait pratiquement 6 mois que je suis des cours à distance chez Vision for Excellence International University « VEIU » et les seuls points positifs auxquels je pense sont personnels : je me lève plus tard, pas besoin de prendre les transports et de faire trop d'efforts pour s'habiller ! Je peux passer plus de temps avec ma famille. Il est plus facile de travailler. Pour les inconvénients, je dirai majoritairement la solitude. Un autre point positif à signaler est Malgré les circonstances difficiles de covid-19, la communication est assez réussie parce que les professeurs essaient d'interagir avec les étudiants en demandant par exemple si nous avons compris, en faisant l'appel, en posant des questions à certains étudiants qui ne participent pas. Ils sont aussi compréhensifs. Les cours en ligne chez VEIU ne sont pas donc défiés par le Covid-19.
Warm greeting brethren for Christ's work, I feel it pleasure to be studying within your capacity at vision for excellence international university so good to me. I have learnt a lot in some courses, my life has been transformed and renewed by the study. I learnt that many church pastors and leaders leading the congregations without clear knowledge of the Bible and being with God to which I was part of their groups. Learning about good and bad leaders with their followers this has taught me how to become a good leader and serve the interest of others. After having learnt about the human development and what man is, this I have never learnt since the beginning of my theological study, which encourages that as a pastor, church leaders, we should put God first in our lives before others or look for God to be first with whole heartedly.
VEI university, est une institution scientifique qui répond au souhait des plusieurs étudiants qui parfois traversent des difficultés relatives avec l'obtention de visa pour étudier aux USA. VEI, de part sa planification a projetée cette vision au niveau mondial pour faciliter l'étude à distance et obtenir les mêmes titres ou diplômes que les études face à face. Des facultés bien choisies et réponds aux besoins professionnels du moment. Bravo aux promoteurs, à l'administration et au corps professoral.
L'université VEI de part son programme est orientation des facultés choisies permettent aux étudiants de concilier la vie professionnelle avec celles des études, ce qui facilite à ce dernier de fixer son horaire d'étude conformément aux cours et aux programmes de l'année académique. L'étude à distance est une innovation dans l'enseignement universitaire et permet à l'étudiant d'avoir accès à l'enseignement du pays outres que son domicile. Tel est son avantage du point de vue unification scientifique mondiale.
VEI University est pour moi une Excellente et prestigieuse Université que j'ai découvert et que j'apprécie de part ses multiples facultés qu'elle organise au profit de ses étudiants en particulier et de l'humanité toute entière en général. Aussi son personnel qualifié avec une serviabilité très touchante à l'égard des nous étudiants ainsi qu'à tout le monde qui s'intéresse de ses acquis et formations. Nos sincères remerciements à ses promoteurs ainsi qu'à toute leur Equipe que nous qualifions des SAVANTS. Que vive à jamais la VEI University. Que vive son personnel.
Vision for Excellence m'a rendu la tâche facile. Je suis en République Démocratique du Congo précisément à Lubumbashi, j'ai fait le premier cycle à l'université de Lubumbashi et j'ai commencé à travailler. Quand je me suis inscrit à VEIU pour le deuxième cycle, c'était pour moi une solution à domicile. Les cours sont dispensés avec une rigueur que je n'ai pas connu avant. Les questionnaires des interrogations sont conçus de manière à faire travailler l'étudiant, c'est bien organisé. Je vais enfin décrocher ma licence en étudiant à domicile. Merci VEIU
The Honors Program at VEIU " Vision for Excellence International Univeristy" promises additional academic rigor, research opportunities, and deeper working relationships with professors. It delivers on all these things, and so much more. Besides adding depth and richness to my education, it changed the trajectory of my life. The Honors Program exposed me to dedicated students who pushed the boundaries of what was academically possible at a 2-year institution. I strongly encourage any student interested in enhancing his or her educational experience at VEIU to get involved with the Honors Program. Honors really helped me achieve my goal and I am convinced that his Program will provide you with resources, opportunities, and support to help you achieve these goals.
I have chosen the Vision for Excellence International University " VEIU" because of the more personalized education that comes when attending such an International Online university. The standard of education '' VEIU '' provides alongside gaining knowledge within the field is something not every college can provide and sets myself apart among others of my age. VEIU provides to students the opportunities to network with industry professionals that I will be able to continue to reach out to throughout my academic and professional career. On top of that, VEIU offers amazing hands on experience and learning for its students as well as many resources to help make sure that students leave prepared and successful.
Good day, It is with great pleasure that I am writing a testimony about my University " VEIU " from the very beginning the exceedingly great qualities right from administration to the students has grabbed my attention and pushed me into this brilliant performance. As described n the following ways Excellency. Our administration at the Vision for Excellence International University has a very unique way of working with excellence which is rare with other Universities, from their communication, practical work, reading materials and the ever ready online staff shows a great flow of Excellency. Great communication Our University responds quickly whenever asked online and I truly admire this unique way of response because I do not feel left out any minute at all. Efficiency All online literature is efficient enough to enable any student pass. It's simple, understandable and favorable enough to enable all students pass. This for me is more than excellent because it's one of the core components that have enabled me move from one phase to another phase without any difficulty. Humility With great respect .I admire the humility of our University which has added on to me a great gifting of knowing the great wealth of knowledge I now possess and also as I continue in this beautiful journey with my University. With great pleasure I would love to conclude that am more than grateful for choosing this prestigious University. Great thanks to my mentors and all University staff. May God mightily bless you.
I appreciate VEIU online program for several reasons. Yet my experience in this has gone far beyond my expectations; 1. I have been looking for online opportunity to continue my biblical studies. I have looked at several biblical study programs, but I didn't see any that can be compared to Vision for Excellence International University, 2. Your core courses, the foundation for all your degree programs are excellent. 3. For the assistance, feedback, and general help of the online studies services and staff, I found them excellent, 4. The talented graduate assistants are available at seemingly all hours to answer technical questions, 5. The course work has been challenging and fun, 6. Their Online courses give me the flexibility I need, 7. I work late and can get online at any time in the day when I'm fresh, 8. They are very patient and switched on, 9. The feedback on assignments is constructive and to the point, but always positive and motivating.
Joining the Vision for Excellence International University Online theological studies was a decision directed by the Holy Spirit. We consider ourselves extremely blessed to attend these most exceptional classes offered by VEIU; for sure Learning through VEIU was one of the most eye-opening and practically applicable things I have ever experienced. Now I am using some of the principles I have learned from the program in my ministry and also working on how to pursue further studies at the VEIU. I believe that every Christian needs to be a good soldier of Christ, and it's through the impartation of the Word in your life that you will receive all these blessings." I like the structure that was provided to learn. Assignments followed a logical pattern and I was able to learn at home, at work, and even in the car. I am thankful for the things I was reminded of and the things that were new to me. This class has certainly been transformational.
It has been my interest, ever since I graduated from high school in Bujumbura Burundi, to pursue studies in Human Resource Management (HRM), believing that it would provide me with better insight into the psychology of individuals. By Gods grace I came to know the Vision for Excellence International University that has been providing a program that is clearly oriented to the international environment. Whatever I am learning during the course is relevant and I have been able to applying it while in my internship. This VEIU online program along its professional Lectures and Professors have provided me with a holistic experience that I will value for the rest of my life.
Je suis très reconnaissant de Vision for Excellence International University connu grâce au leadership du Dr Bishop James BAMWESA et depuis que nous avons pris notre inscription pour une formation en master Leadership Chrétien, la formation réussie a boostée notre formation théologique et nous a capacité d'avantage. Cette formation nous a permis de combler un vide qui logé au fond de notre cœur il y a de cela plusieurs années. Nous encourageons des nouveaux étudiants à faire confiance à VEIU en prenant l'inscription et ne sera pas déçu de la formation.
Why is VEIU the best place
for you?
Register
Heads Up!
User registration is currently not allowed.